Websites should be beautiful, easy to use, and flexible. Most of all, however, websites should speak to you and your business.
Below are  examples of a few websites Creativ.ly E has recently worked on.
Drop us a line – let's see what we can do to make your website what you want it to be.
RuedaRDU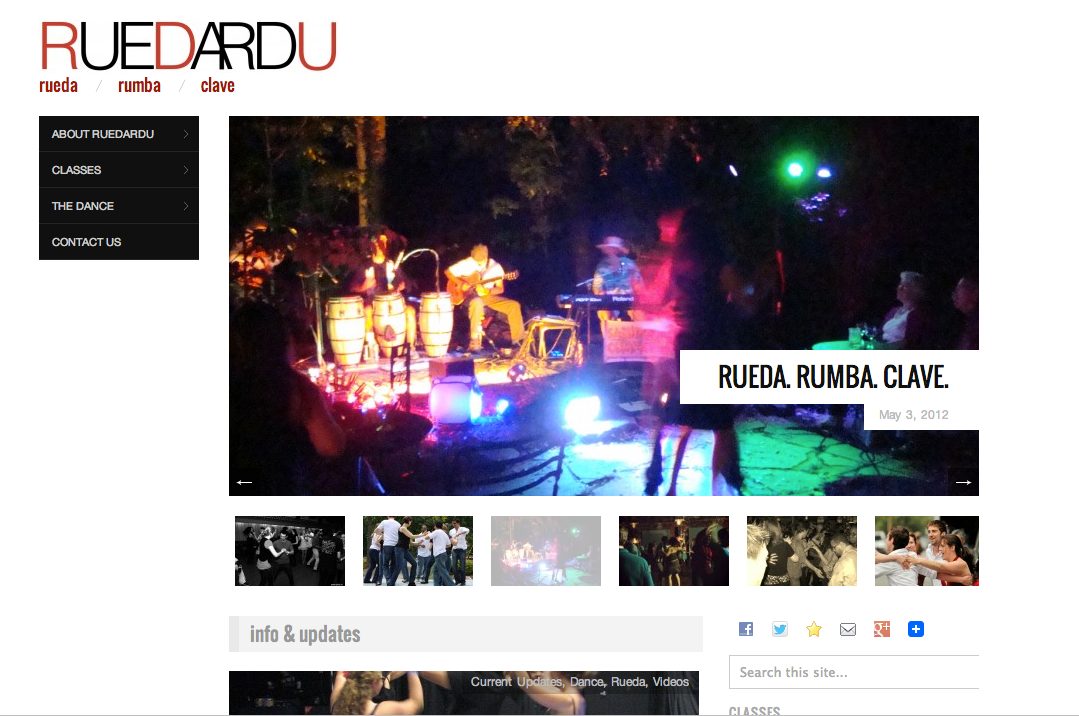 RuedaRDU is small dance studio in Durham, North Carolina that specializes in Cuban style salsa.
More… 
Russell Colver Coaching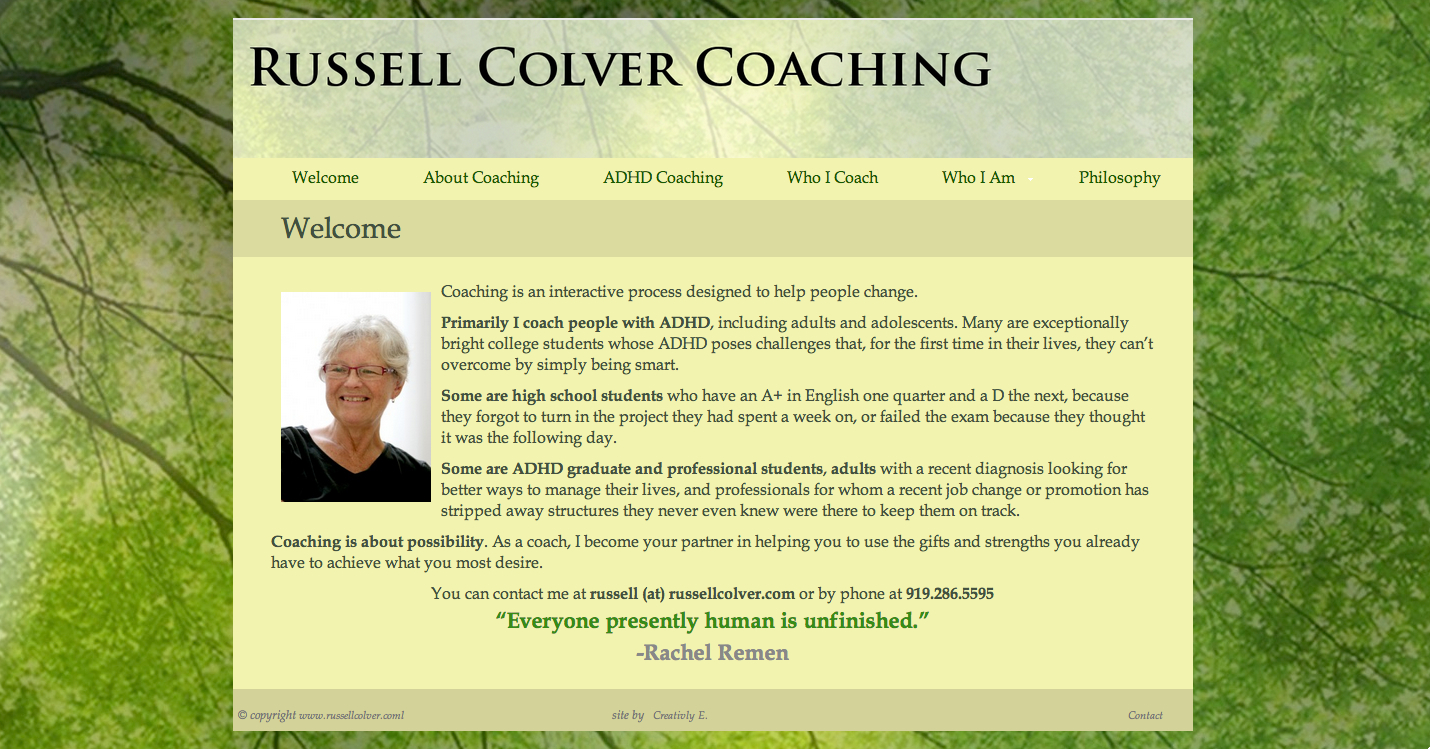 Russell Colver Coaching
 is a one person business, providing coaching for teenagers and adults with ADHD.
More…
Dance Gumbo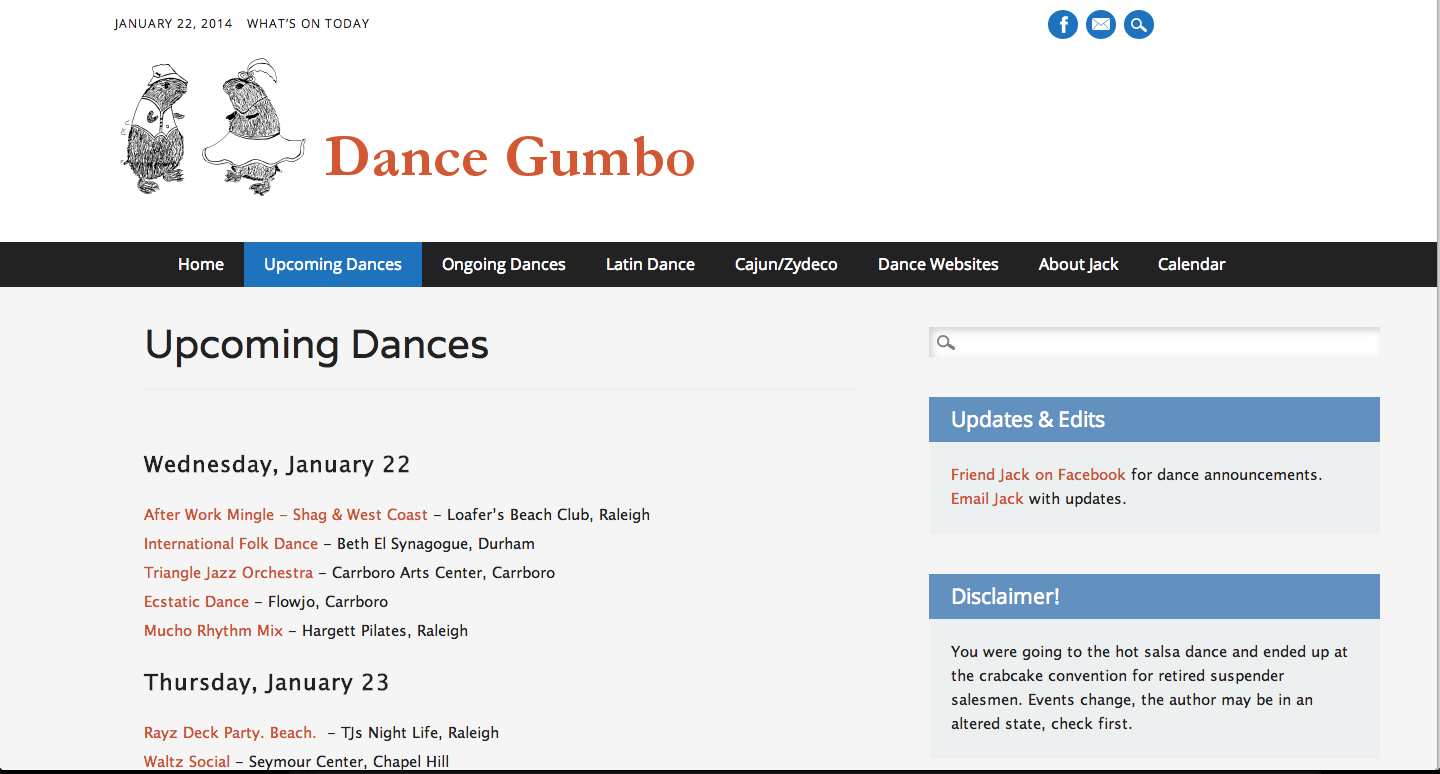 Dance Gumbo
is a site devoted to maintaining up-to-date information on dance classes, ongoing and special dance events.
More…